Depending on the item you're on it's nice to be able to jot some notes about it, so we've added the ability to add notes for safekeeping.
Notes can be added either on the Item page, within lessons, or within reviews.
Here's an example use within lessons: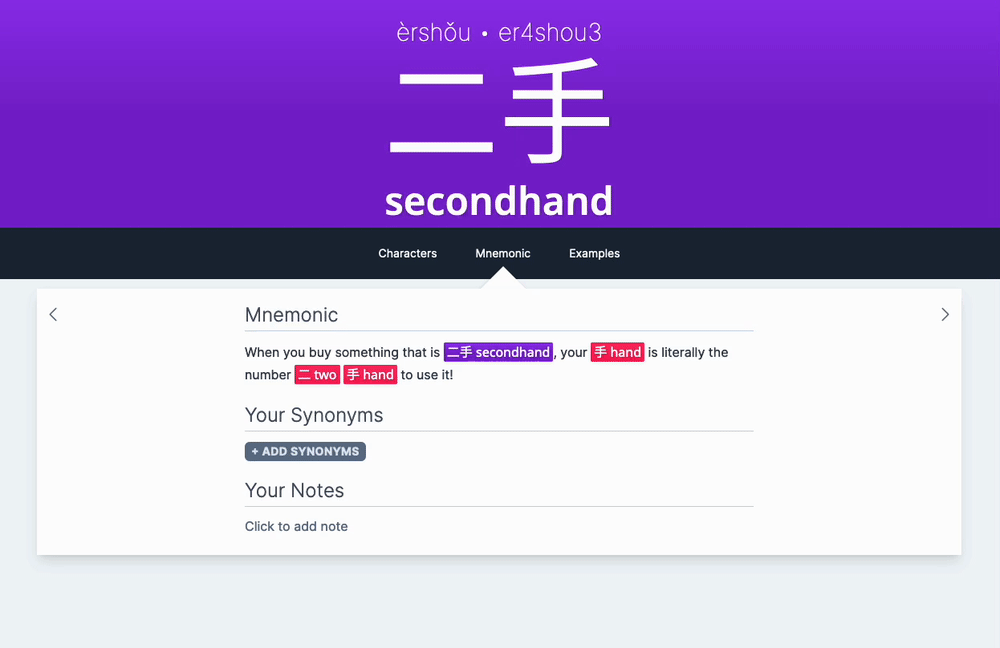 Check out the docs for more information.
Happy studying!