We heard your feedback about wanting ways to filter and get an overview of your progress.
Working toward that, you'll find a new widget on your Dashboard, the Items Learned widget.
This'll give you an overview of the items you've learned up to today.
You can drill down into each item type by clicking on the legend.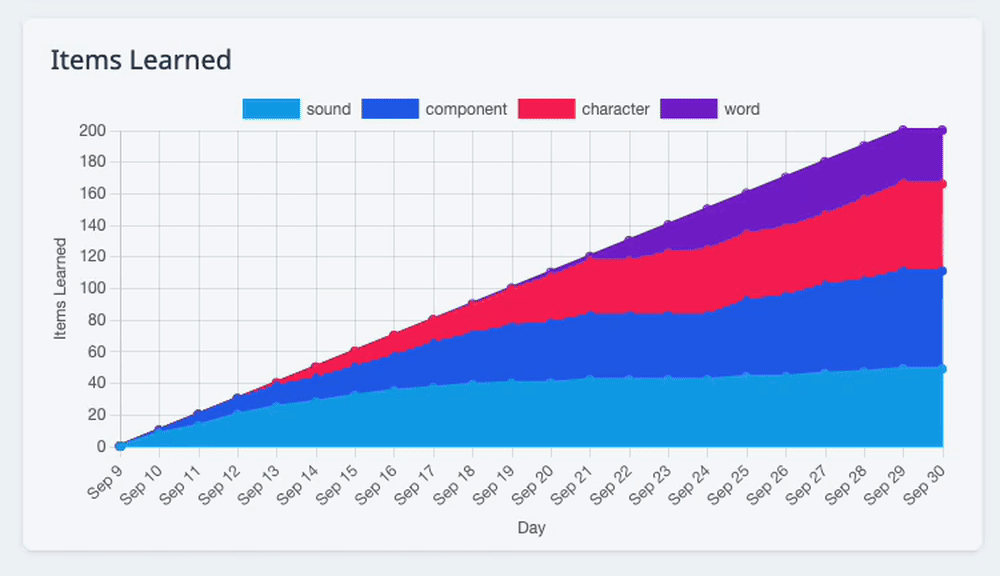 More improvements to come
Happy studying!