By integrating the HSK levels into our curriculum we can finally answer a question you may have wondered: how far along am I within the HSK levels?
You can now check your progress by looking at the Character Coverage widget.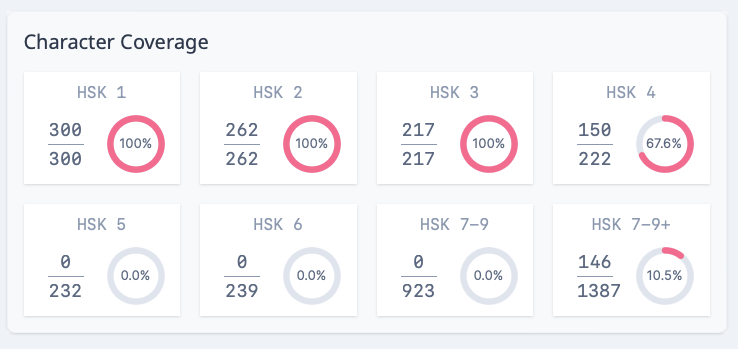 Check out the docs for more information.
More improvements to come.
Happy studying!